Home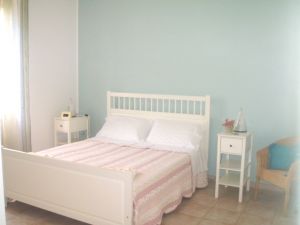 Bed and Roses
is a traditional B & B which offers something more: you will be able to benefit from not only a welcoming and warm ambiance but also a discrete one.
Ideal for business trips due to our strategic location and our available business resources.
Ideal also for traditional tourism due to our being in the immediate vicinity of beaches and other sites of cultural and natural interests.
You will feel at home: Romina, Irene, and Stefano are at your disposal for anything you may require. They will also help you get familiar with the area.
You will have at your disposal an ample and luminous lounge and a balcony just for you.
You will be able to have meals in the garden. Furthermore, due to the available bedrooms, you will be able to have perfect privacy when you desire it.
Maximum hospitality, maximum delicacy.
You can download our
brochure
: